BLACKROUTE2 ORIGINAL PLAYS
Breach Of Promise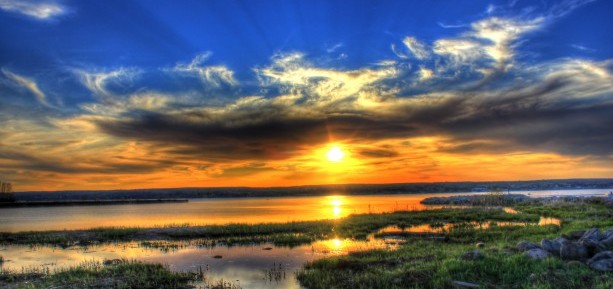 A play by
GRANT WEEKES
COPYRIGHT 1987
List of Characters
(in order of appearance)
Fa Caraway/Chancy Brew Surrogate Mother
Don Tradon Tracy's' husband
Tracy Tradon Don's wife
Aunt Mille Fa's elderly Aunt
Winnifred A neighbor of Fa's
Victor Anthony The Tradon's Lawyer
H. Hubbard O'Niel Defence Attorney
Mryna Winfree Chancy's lawyer
Leslie Secretary
Judge Ty Brewer Presiding Judge
Reverend Darrad witness
A BREECH OF PROMISE
ACT I
SCENE I
THE SETTING IS SET IN A DIMLY LIT ROOM WHERE A MAN AND WOMAN MAKE LOVE SILENTLY AND A THIRD WOMAN SITS BESIDE THEM HOLDING THEIR HANDS.
Man
I'm about to come! (moans loudly and tightens his grip on the hand of the woman who sits quietly beside them)
Woman
Yes, Don, that's it, Don. (brings his hand to her lips) We're all a part of this creation. (looks at the woman in bed with Don) Thank you, Chancy. Don and I appreciate what you're doing very much. (touches Chancy's
forehead) I do hope you're with child this time. Thank you so very much.
(Chancy gets up abruptly)
Chancy
Save it, Tracy. You can do all your thanking when the baby's born. For now, a couple of greenbacks will do just fine. (gets dressed quickly)
Tracy
Yes! Yes of course! (reaches for her purse and takes out her cheque book)
Chancy
(impatiently) Tsk! I told you already, I only accept cash. Don't you understand? Money! M - O - N - E - Y !
Don
She forgot. My wife forgot. Here - I've got cash. (reaches in the pockets of his trousers, pulling out a wad of bills) It's all there, count it.
Chancy
(smiles at him) That won't be necessary. I trust you and you wouldn't want to do anything to upset that trust, now would you? (turns to Tracy) Would you mind getting me a damp cloth?
Tracy
Of course. (gets up and leaves the room)
Chancy
(waiting until Tracy is out of earshot) I bet you aren't getting it as good there as you are here. Isn't it so, Donny boy? I know you're really trying and you ain't as moochy as they say all tax accountants are. (smiles coyly)
Don
If that's your attempt at a compliment, thank you. You're usually cold and glib, what brought about this change?
Chancy
I'm trying to tell you that it almost feels good.
Tracy
(as she re-enters the room) What almost feels good? (hands Chancy the damp face cloth)
Chancy
(passing the cloth around her face) The way the cool breeze feels when it bathes your face. Know the feeling?
Tracy
I don't sweat much.
Chancy
I believe it. (picks up her things) Time for me to hit the road, folks. (blows a kiss) Parting is such sweet sorrow. (fans herself with the wad of bills on her way to the door) Adios. (exits)
Tracy
I have to call my mother.
Don
Now? Every time you talk to her about this, she tries to make you feel like you're doing something wrong. Who needs it? At least wait until she's pregnant for god sakes, so you can have SOMETHING to tell her!
Tracy
That's not fair! You always tell Vic about it each time and I never say anything! -And you know the kind of things HE asks!
Don
Well at least Vic don't give me sermons! He doesn't keep telling me it's against God's wishes. (winks) As a matter of fact, he thinks I'm a lucky man for getting a chance to do this and do it with a "human touch".
Tracy
I'll say! That's the part my mother always questions me on. (mimics her mother's voice) "How can you tolerate him entering that woman"?
Don
Well what does she want? All she ever does is ask: "When am I going to have a grandchild?" but she doesn't approve of artificial insemination. I heard her tell you, "It's a "cold" way to bring human life into the world!" (pause) But just remember, it was YOU who first consented to the idea when Chancy told us that's how she wanted to do it.
Tracy
I didn't think it was going to take THIS long. (sighs) And lately, it's becoming increasingly difficult to show her any kind of genuine affection. She's been so cold and unfriendly these last few times. I do hope she doesn't pass that trait on to our child.
Don
As long as she passes that incredible I.Q. of 199!
Tracy
You think it's a joke, but I'm starting to wonder about her.
Don
What are you really saying, Tracy? I thought we both agreed on Chancy because her physical and mental characteristics were just what we were looking for. (takes Tracy in his arms) Besides, it's a child's environment when he's growing up that determines the personality. We're going to be there for him or her and that's what counts, right?
Tracy
I just hope she gets pregnant soon and delivers us a healthy baby.
Don
And don't forget that I'll be part of this baby, too. He'll have my genes in him to warm him up, and then together you and I will teach him some decent human values. (kisses Tracy lightly on the cheek) It should make for a well-rounded human being. Come on, let's take a shower.
(FADE OUT)
ACT I
SCENE II
(AN ELDERLY WOMAN MAKES A POT OF TEA IN A SMALL KITCHEN. ENTER A YOUNG NURSE WEARING A CRISP, WHITE UNIFORM.)
Old woman
Fa? Is that you?
Young woman
Yes, Aunt Mille.
Aunt Mille
(turns up the light) Where have you been? I've been worried. (waits for a response from her niece) Where do you go every Thursday after work, Fa?
Fa
Nowhere in particular. Window shopping, here and there.
Aunt Mille
Every time you're gone I can't stop worrying. I can't help it. Your mother, God rest her soul, wanted me to take very special care of you. She wanted me to see that what happened to her doesn't happen to you. The Caraway women are cursed when it comes to affairs of the heart. Don't let men be your downfall, Fa, or I will have failed your mother.
Fa
Stop worrying, Aunt Mille, there's no room for romance in my life. There's too much work to be done at the clinic. I've been doing a lot of overtime lately, we're so understaffed and with all the budget cuts, I don't expect the situation to improve. There's just no time for men so please stop worrying, Aunt Mille.
Aunt Mille
(lets out a sigh of relief) I can't tell you how happy that makes me feel, child. Why, just look at you! Your mama would have been so proud of the woman you've become. You certainly are beautiful. You look just as she did when she was your age. I tell you, having you here with me is almost like having her right here! (settles into her rocking chair and sips on her hot tea)
We have each other, we don't need strangers to come and put distance between us.
Fa
No need to worry about that.
Aunt Mille
Remember when you had to stay with the nuns at the convent? When I came to get you to take you back, you were a completely different person for the next six months after that. Remember?
Fa
I don't remember much about my days at the convent. I was very young and I've tried to block it out.
Aunt Mille
You were thirteen years old when you left the Sisters of Good Faith. (shakes her head) You became somebody else completely.
Fa
Like they say, God will change your life.
Aunt Mille
You were a mean girl when you left the Sisters of Holy Faith, but look at you now. You're all better, no one would think you were the same girl!
Fa
Enough talk about the convent. I don't want to think those days anymore. It's a period of my life I just don't remember much about, Aunt Mille, I just don't remember, okay?
Aunt Mille
(gets up) I know, let's look at old photographs of your mother. (hurries off to her room and returns with an old photo album) I made some of your favourite cookies today. (opens the photo album and begins to reminisce) Remember when you were little and I use to bake a batch of oatmeal cookies and we would sit and look at pictures by the fireplace? It'll be just like old times.
Fa
Aunt Mille, you only bake those cookies when you've got something on your mind. Tell me, what's got you worried now?
Aunt Mille
It's.it's what we talked about before. How you never come home on Thursdays. I don't know where you go and....
Fa
I told you, if I'm not working late, then I go for walks. Nursing can be a high-pressure job sometimes.